Swarovski Unveils Instant Wonder SoHo Store
Step into Swarovski's SoHo store to be transported into a sparkling jewelry box full of crystal pieces. The downtown Manhattan location, open now, is the latest of the brand's Instant Wonder stores, marked by a vibrant new concept that celebrates crystals in all their forms—besides jewelry, watches, figurines, and other accessories stand on display.
The dazzling design was dreamed up by Swarovski Creative Director Giovanna Engelbert and realized by Paris-based events agency Villa Eugenie. Combining the whimsy and imagination of the magical settings of Alice in Wonderland and Willy Wonka and the Chocolate Factory, the pink and green space boasts candy colors and crystal confections.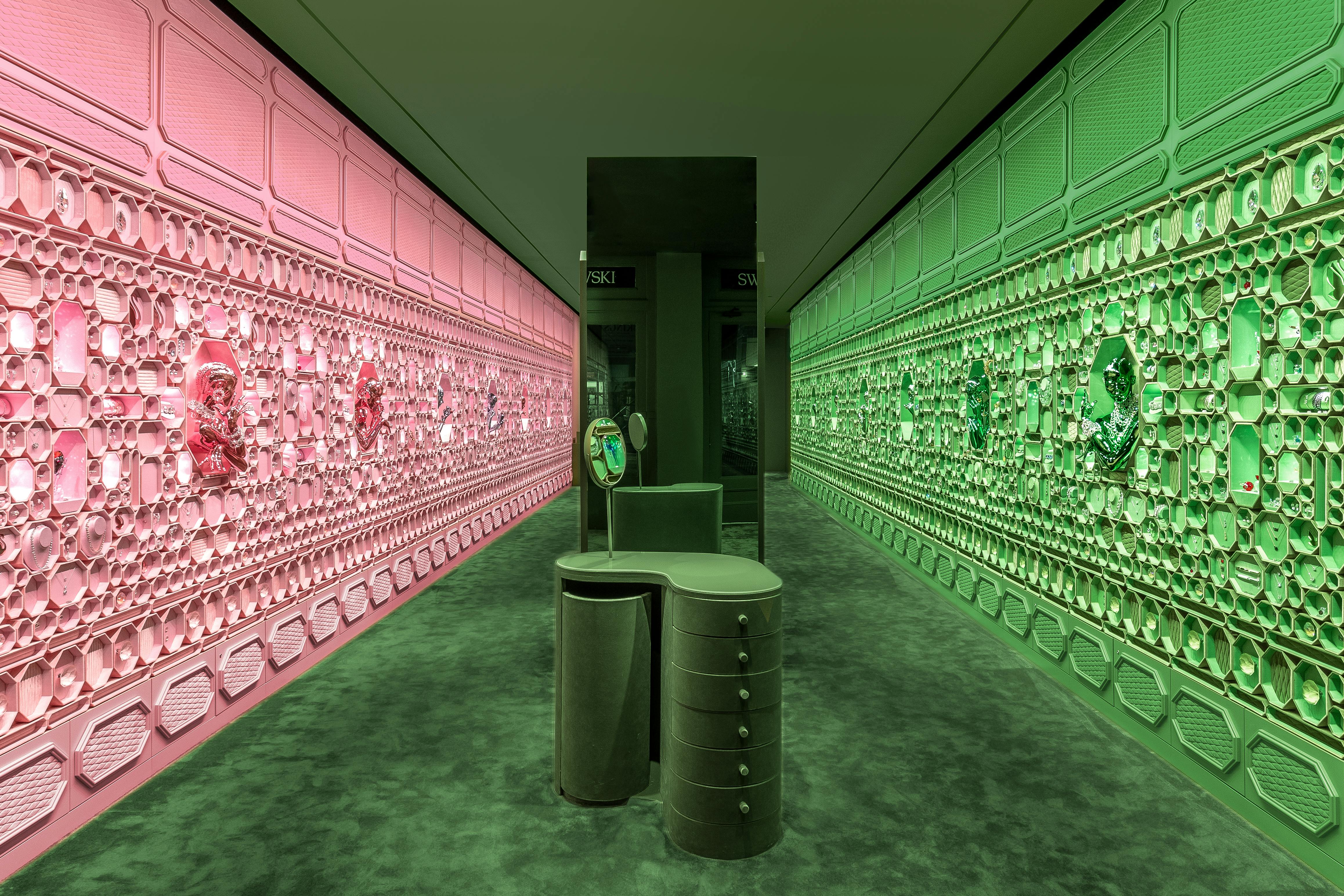 The Instant Wonder SoHo store features both live and digital components that invite visitors to immerse themselves. From virtual tours to previews of collection pieces, there is plenty to discover, reflecting the multifaceted nature of the crystals that line the shop's walls.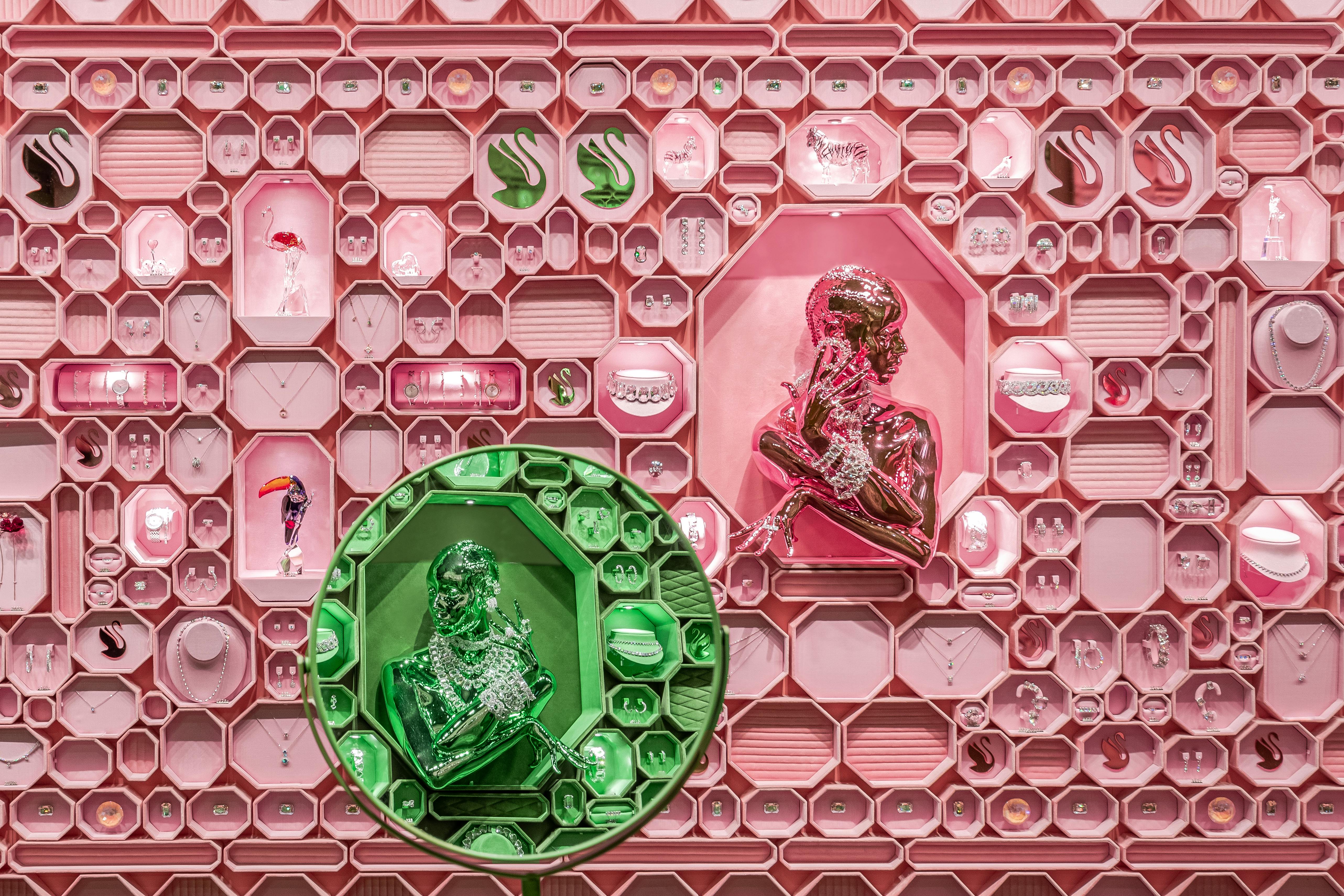 Swarovski is no stranger to creating moments that wow. The crystal company has had a hand in some of fashion's most dazzling looks, like Rihanna's sparkling Adam Selman naked dress that she wore to the 2014 CFDA Awards and countless other celebrity ensembles. For its new Instant Wonder locations—the first opened in Milan in February, then the Champs Elysée in March, then Rockefeller Center in April, and 24 additional stores will debut globally after this latest SoHo launch—Swarovski captures the same glamorous essence that it brings to the red carpet.