Alibaba to Invest $1 Billion in Lazada to Speed Asian Drive
Alibaba Group Holding Ltd.
will invest another $1 billion to raise its stake in online mall
to 83 percent, securing control of a fast-growing startup at the vanguard of its Southeast Asian expansion.
The Chinese e-commerce leader is buying out most other backers in a deal that values the Singapore-based startup at $3.15 billion, Lazada CEO Maximilian Bittner said, with management and Temasek Holdings Pte. remaining as the only other investors. Lazada backers Rocket Internet SE and Investment AB Kinnevik said Wednesday they were among the sellers. The startup's previously disclosed backers also include British supermarket chain Tesco Plc.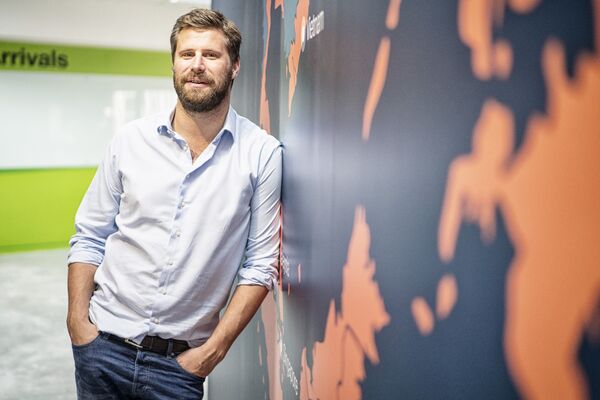 Alibaba took control of Lazada last year from Rocket in a $1 billion deal — its largest overseas move to date. The company Bittner started in 2012 is now pivotal to quickening the Chinese online retailer's forays abroad, fulfilling billionaire co-founder Jack Ma's ambitions of becoming a truly global business.
Lazada's home turf is shaping up to be the next battleground for Alibaba and main Chinese rival JD.com Inc., and Amazon.com Inc. down the road. While still lacking the transport and payments infrastructure crucial to the widespread adoption of e-commerce, the region has become the world's fastest-growing internet arena, with a populace of more than 600 million getting more comfortable with online shopping and payments.
"Obviously this allows Alibaba to expand its global footprint, giving them unrivaled access to users," Bittner said in an interview. "E-commerce penetration in Southeast Asia is only roughly 3 percent, so the partnership is a great step change."
Amazon hasn't yet voiced its intentions for Southeast Asia, but the industry expectation is that its constant quest for growth will lead it there as early as this year. Now that Alibaba's established its dominance of China and Amazon has taken the lead in the U.S., both are looking to make their mark overseas. JD, whose preference for building its own distribution more closely mirrors Amazon's, is also said to be in talks to invest hundreds of millions of dollars in Indonesian online marketplace Tokopedia.
Online Giant Alibaba Aims Beyond China and E-Commerce: QuickTake
Alibaba — which despite its sheer scale still derives most of its revenue from China — has been the most aggressive thus far. It's amassing a regional presence in anticipation of Amazon's eventual entry, starting with 51 percent owned Lazada. Ma traveled to Kuala Lumpur in March to declare Malaysia its first logistics hub outside of China, a centralized warehousing and distribution launchpad for the region.
Indonesia, the world's fourth-most populous nation, is considered among the most promising markets in the region. The country draws comparisons with China a decade ago, with its lack of retail infrastructure, an exploding mobile-user base, and a growing middle-class craving leisure and quality goods, which underpinned the rise of both.
Lazada itself covers six countries — Indonesia, Malaysia, the Philippines, Singapore, Thailand and Vietnam — and runs about a dozen warehouses and scores of distribution centers from which it conveys goods directly to buyers. The company is competing with well-funded rivals from MatahariMall to Sea Ltd., but Bittner said Lazada can count on Alibaba's expertise.
Rocket Internet will sell its 8.8 percent stake in Lazada to Ma's company for $276 million, it said in a
statement
. Kinnevik, which sold half its Lazada stake when Alibaba took control of the company in April, will get $115 million for its remaining 3.6 percent stake, the Swedish investment company said in a separate
announcement
.
This year, Lazada introduced Alibaba's Taobao online bazaar to Singapore via a dedicated website. The Chinese e-commerce giant also helped Lazada create an online loyalty and services program that offers UberEats and Netflix along with free deliveries from Alibaba's Taobao and online grocer Redmart. It was the first time the U.S. companies have jointly created an online rewards program, Bittner said at the time.
"The e-commerce markets in the region are still relatively untapped, and we see a very positive upward trajectory ahead of us," Alibaba Chief Executive Officer Daniel Zhang said in a statement. "We will continue to put our resources to work in Southeast Asia through Lazada to capture these growth opportunities."
Source: Bloomberg