Walmart Expands Retail Media Offering with Social, Livestreaming Integrations
Walmart is expanding the reach of its retail media offerings through a series of new partnerships with TikTok, Snap, Roku and livestreaming platforms Firework and TalkShopLive to enable new off-site and video-based advertising capabilities.
The new pairings represent an evolution of Walmart's retail media partner program, with the aim of creating "a robust, diverse ecosystem that will expand advertiser support, increase services and deliver access anywhere advertisers need to have it," according to a company blog post. The Walmart Connect partner program is adding a fourth designation, "Innovation Partner," to its current categories of technology platforms, service partners and solution providers. The Innovation Partners will provide "test and learn" social, entertainment and livestreaming opportunities.
While the bulk of retail media has been dominated by fairly basic website-based offerings — sponsored search, display ads, promoted listings — the true power of these offerings comes in connecting retail data with other channels, including stores and third-party platforms like social media and connected TV. With these new partnerships, Walmart joins other established players moving toward the full realization of retail media. Another leader in the space, Kroger, made a similar announcement this month in the realm of connected TV.
Walmart will now work with each of its new partners to connect advertisers with its customers at key moments in the shopper journey, whether they are happening on Walmart.com or not. Here's how it will work: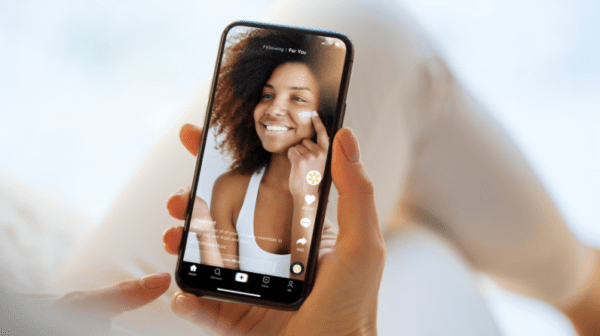 TikTok — This first-to-market pilot will provide advertisers with the opportunity to serve in-feed ads on TikTok with Walmart Connect's targeting and measurement.
Snap, Inc. — Advertisers will now have access to Snap Ads, Collection Ads and Snap AR with Walmart Connect geo-based measurement of omnichannel sales lift. The partnership marks the first time advertisers will be able to buy Snap ad units through Walmart Connect.
Firework — This partnership will enable supplier-funded shoppable livestreams and short shoppable videos on Walmart.com/live. Pilot partners include J&J, L'Oréal, P&G and Unilever, all of which are leveraging the Firework platform to create engaging, mobile-first video experiences hosted on the Walmart website.
TalkShopLive — This second livestreaming partnership will enable supplier-funded shoppable livestreams on Walmart.com/live, TalkShopLive's platform, brand and publisher sites and across the web via TalkShopLive's embeddable video player. The goal is to test how brands can amplify their content across channels and connect with shoppers at scale, with J&J, L'Oréal, P&G and Samsungalready executing campaigns through the partnership.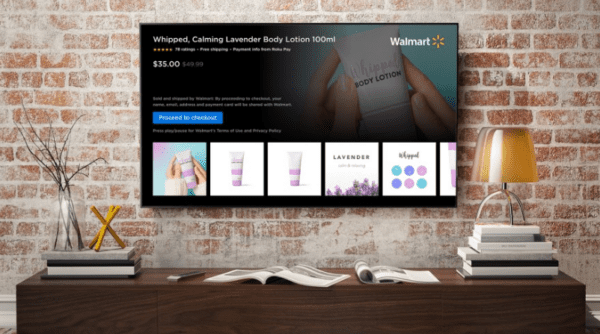 These new partnerships join Walmart's previously announced pairing with Roku, which will test out new TV commerce applications by allowing customers to shop and buy (from Walmart, of course) products in ads on Roku's streaming service. The experience will be funded by advertisers through Walmart Connect and Roku Advertising. Walmart Connect will connect brands to customers through the t-commerce platform on Roku, and advertisers will receive insights on effectiveness with Walmart Connect measurement.
"Our partnerships further underscore how Walmart Connect is committed to evolving our business and expanding our offerings to actively stay ahead of what advertisers need," said Seth Dallaire, EVP and Chief Revenue Officer of Walmart U.S. in the announcement post. "There is no other platform that can extend to new formats where customers are engaging and interacting, and leverage Walmart's unparalleled first-party omnichannel data to deliver measurable sales performance. We are excited to test, learn and iterate on what drives performance for advertisers as we continue to break new ground with our partners."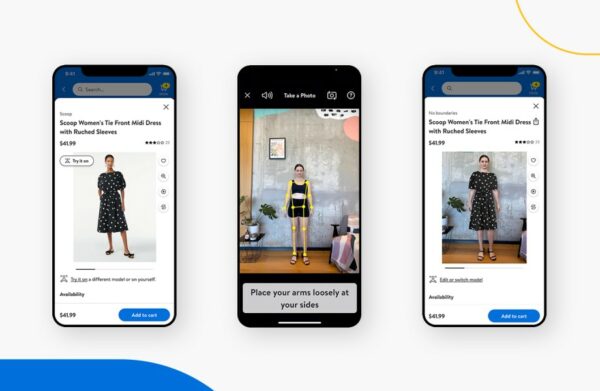 These new advertising functions follow the rollout of a number of consumer-facing site enhancementsdesigned to "take the guesswork out of online shopping" for Walmart shoppers. Updates included:
An enhanced gift registry with new lists and product recommendations for all of life's major events beyond just weddings and new babies (think birthdays, housewarming, etc.). Additionally, a new "Scan to Add" feature will roll out soon, allowing customers to scan items in-store using the Walmart app and add them directly to a registry;
A new online styling feature powered by visual outfitting and styling solution Stylitics that helps customers complete their looks;
The launch of Choose Your Own Model AR try-on for apparel, which lets customers pick the virtual model that most closely resembles them to get a better idea of fit; and
New inclusivity features including filters and badging, so customers can easily view EBT- or SNAP-eligible items, and improvements to Spanish-language search.
Source: Retail TouchPoints