Dolce & Gabbana's Seoul Flagship
Ateliers jean nouvel, the firm led by french architect jean nouvel, has completed a flagship store for dolce & gabbana in south korea. Located in cheongdam-dong, a ward of seoul's gangnam district, the boutique outlet includes a basement, four sales stories for the brand's clothing, accessories, and jewelry collections, and a rooftop terrace with a martini bar for events. externally, the building is defined by a cylinder of extra-clear glass that offers views of the pieces within.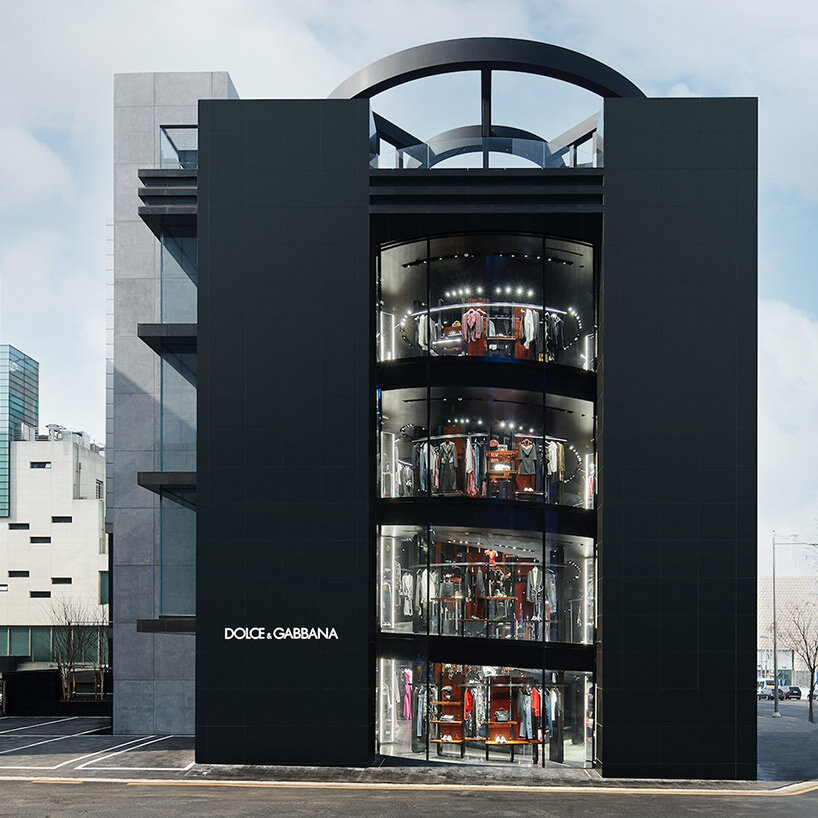 all images courtesy of ateliers jean nouvel / dolce & gabbana
The project is the second that jean nouvel has designed for dolce & gabbana, following an exhibition staged at milan's palazzo della ragione in 2009. The glass cylinder is set between four corner pillars made of black granite, establishing a contrast between transparent and opaque materials. internally, the store is articulated around a large spiral ramp clad in mosaic nero marquina marble. this circulation route seamlessly connects the different floors and offers a unique visitor experience.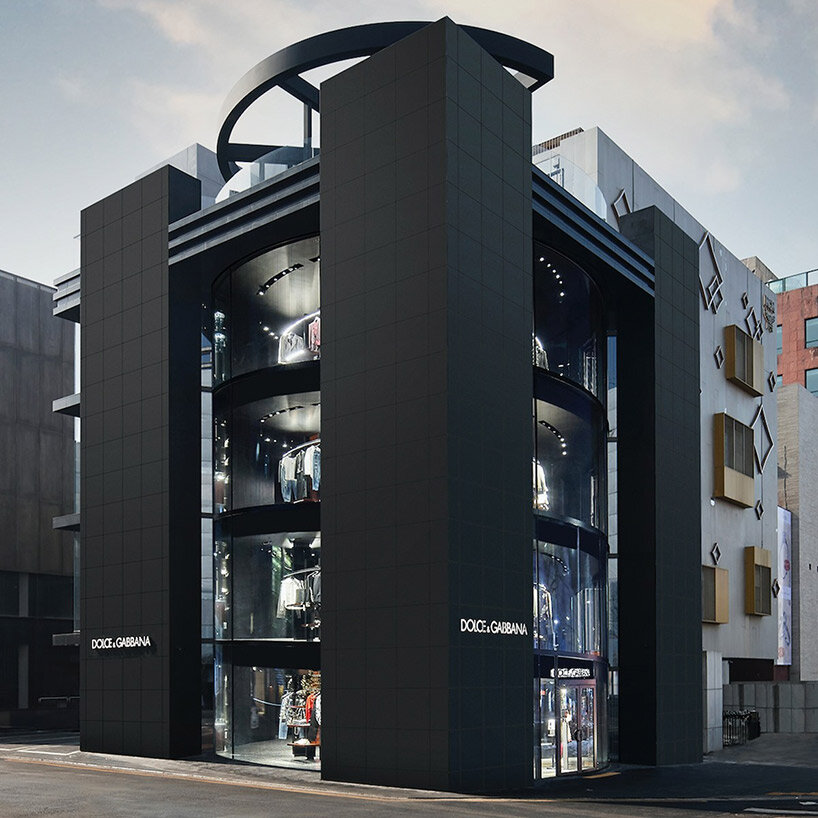 Throughout the store, glossy black glass, gray concrete, and black anodized aluminum complement the warm and refined use of mango wood to create a welcoming and sophisticated environment. shelves and rods affixed at different heights result in an 'evocative swirl of objects' that appear to float upwards with the spiraling ramp. meanwhile, corners and loggias created inside the black granite volumes offer additional spaces for displaying products and intimate dressing areas. the ramp culminates in a rooftop terrace that accommodates a lounge with its own bar.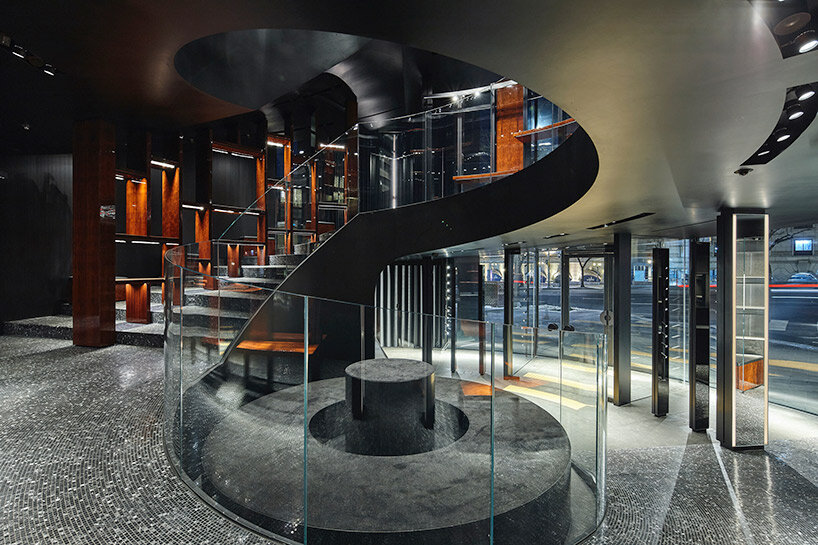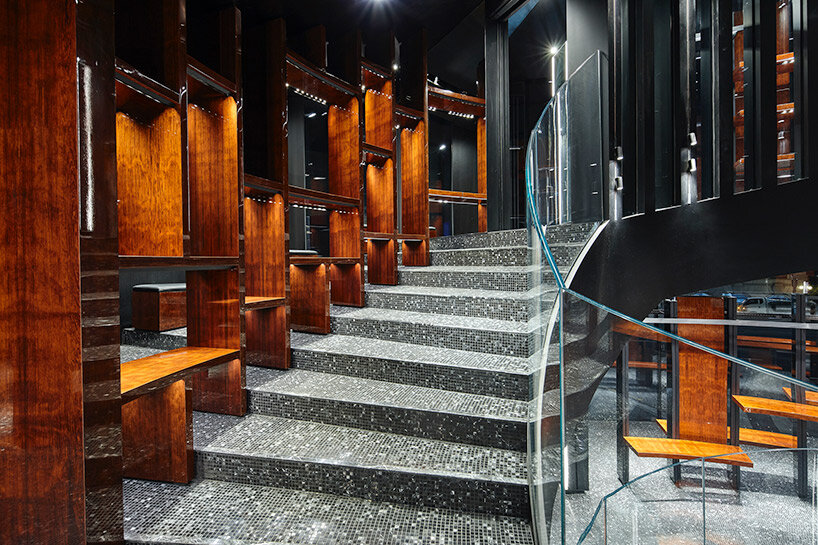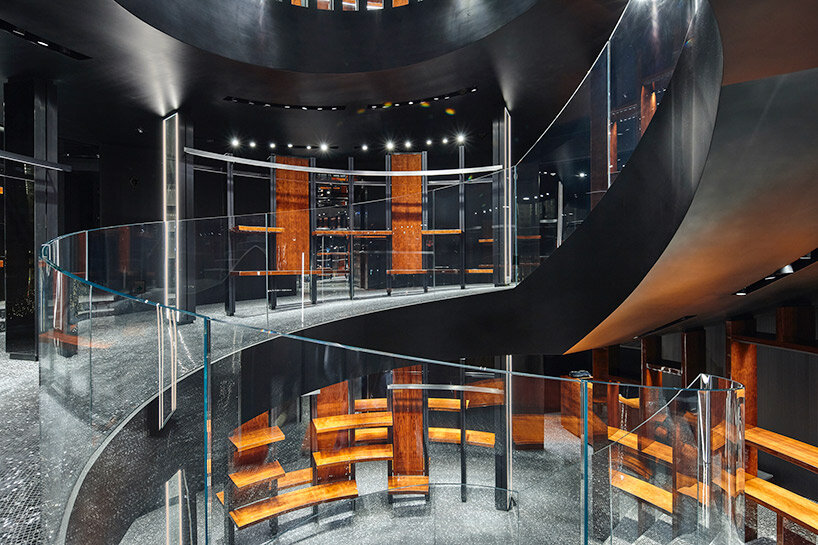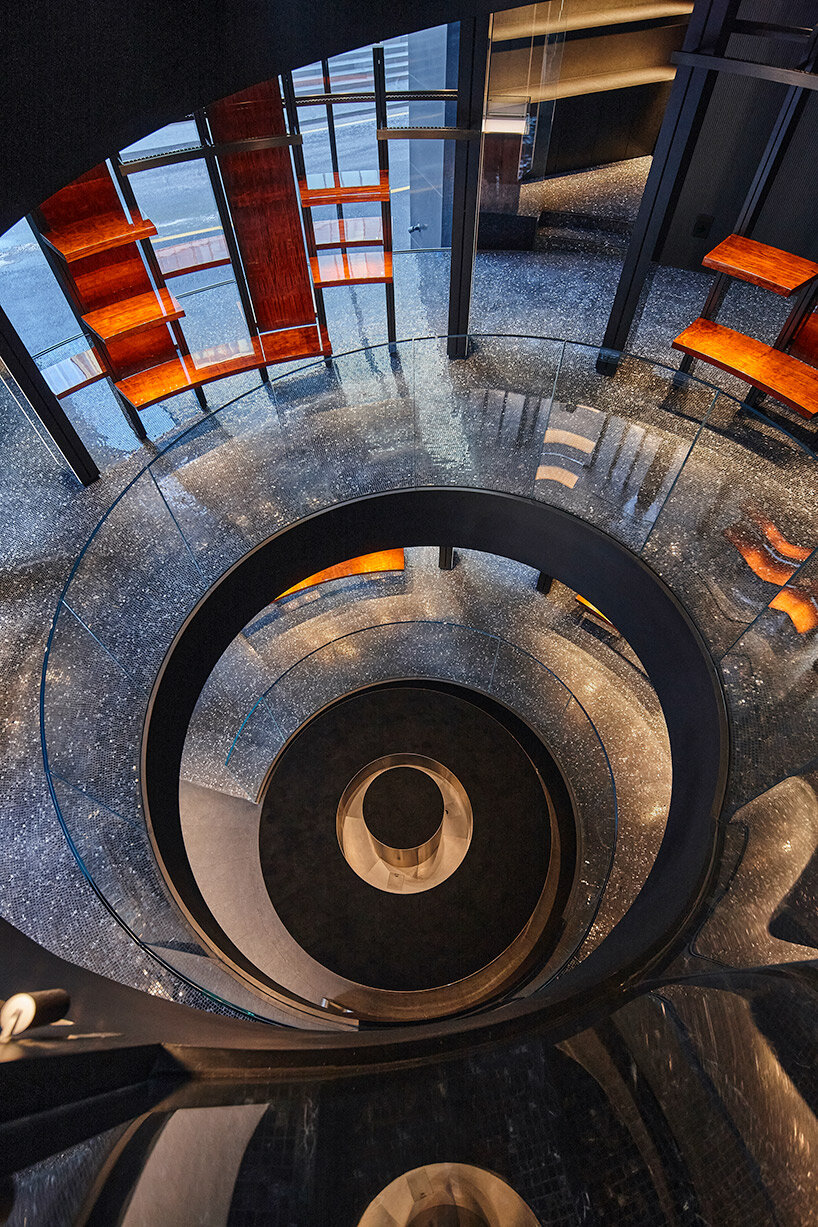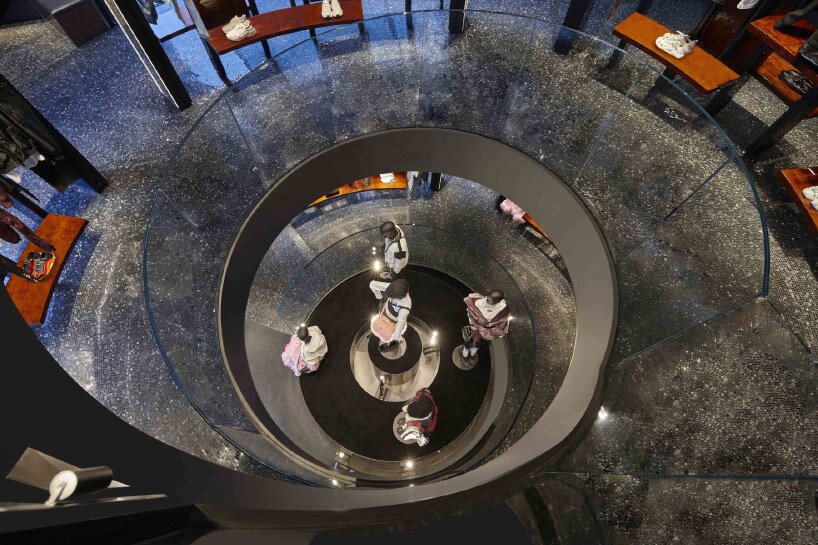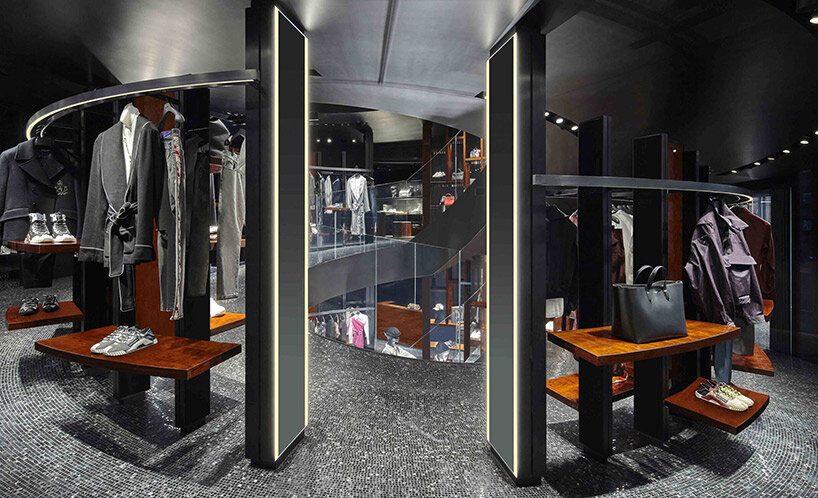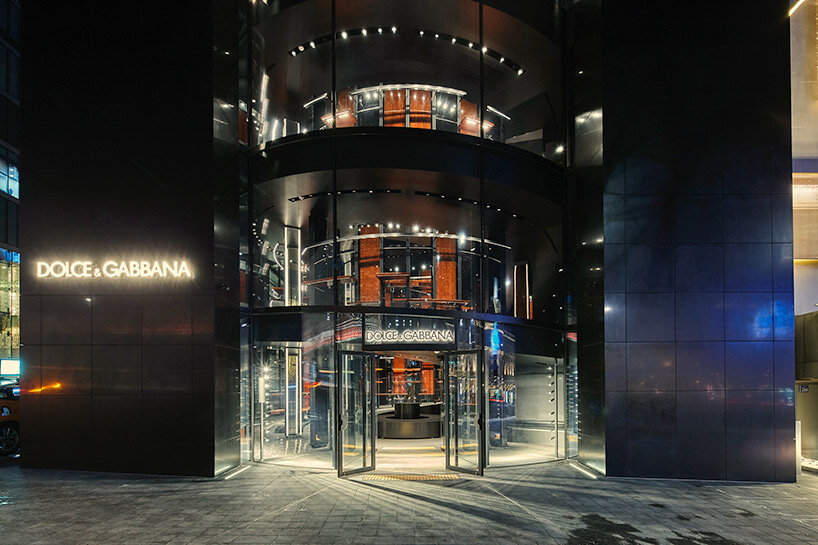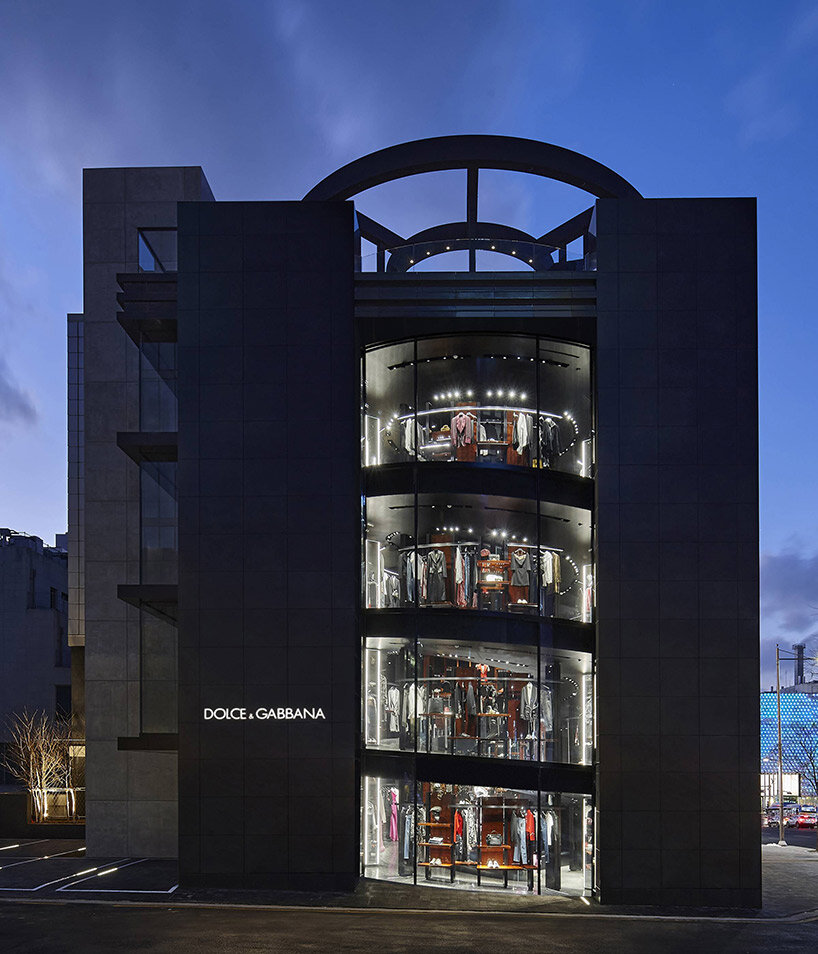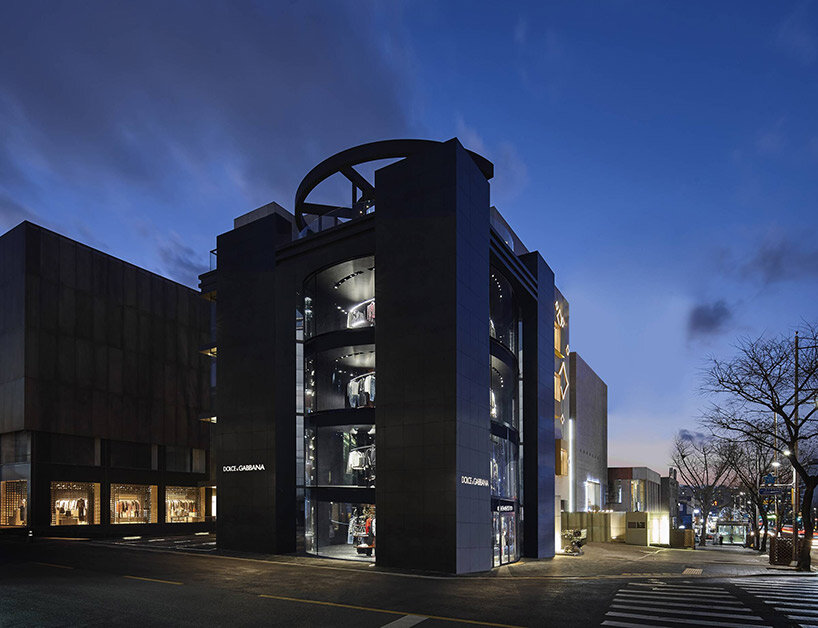 Source: Designboom