The Future of Retail in 2022 and Beyond
As 2020 has shown, it's impossible to predict the future, but we can plan for it. Here we explore 10 strategies that retailers can adopt to ensure a healthy and thriving future.To say 2020 threw the entire world a gigantic curveball would be doing us all a disservice. With circumstances changing overnight and no clear indication of when we can expect a return to "normality," maintaining a head-above-water approach has been a steady strategy for everyone, including retail businesses.
This year has taught the retail industry a valuable lesson: Agility and adaptability are key to surviving and thriving in an economy rocked by constant uncertainty.
No one knows what the future of retail will bring, but we do know this: Both online retail and brick-and-mortar stores must become more creative and confident than ever when thinking about and implementing their retail strategies.
Here are 10 tried-and-tested ways your retail business can improve its customer offering and make sure it's ready to face whatever the retail future will bring.
10 key areas retailers should focus on to adjust to the future of retail:
Improve retail data collection and analysis
Enhance the customer experience
Explore social commerce
Raise your delivery game
Invest in email marketing
Identify cost-cutting measures
Perfect your retail merchandising strategy
Optimize your inventory management practices
Adopt the right retail tech stack
Revise your pricing strategies
1. Improve retail data collection and analysis
If you're not already using a POS system or a retail management tool to help you manage your business operations, look for a solution now. Without such systems, it's nearly impossible to collect customer or sales data, information which is extremely valuable in helping plan for the future.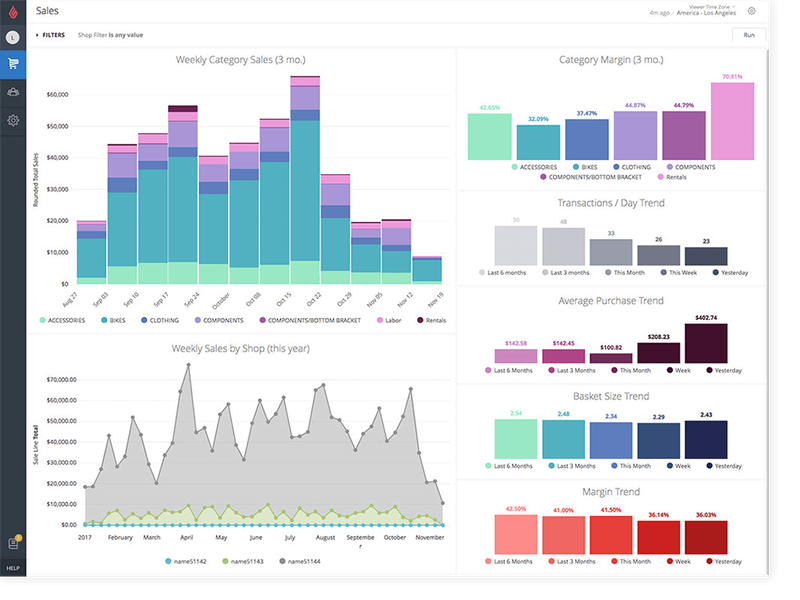 Lightspeed POS, for example, helps retailers quickly understand which products are popular, which days of the week see the most footfall, and average purchase trends. This granular insight makes it easier to understand customer behavior and product popularity so you can make decisions for the future based on solid data, rather than gut feeling.
2. Enhance the customer experience
"Customer experience" has become a catchall term for any actions you take to improve your customers' retail experience. Customer experience has routinely been the most important aspect on which businesses compete, but what does it mean in practice?
Customer experience comprises the entire customer journey. Here are a few examples of touchpoints on the customer experience map:
The moment the customer walks into your store
Their interaction with your sales staff
When they contact you six months down the line because your product hasn't fulfilled their expectations
The best way you can enhance the customer experience is by mapping out the customer journey, detailing each step. Describe what an ideal customer experience looks like, and then compare it to what the journey currently looks like. From there, you can make small changes and delight your customers.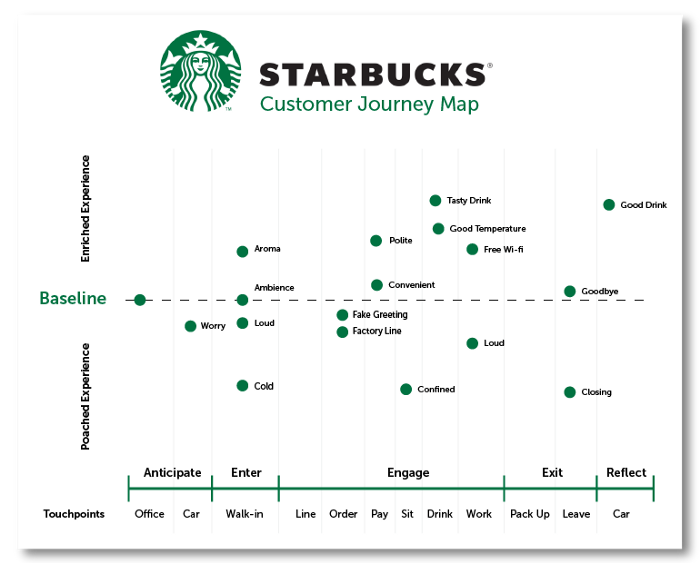 3. Explore social commerce
Now's a great time to explore how social commerce can work in your favor, especially if your business has had to close its physical doors, or at least limit business hours. Social commerce involves purchasing via one social media platform.
For example, a customer opens Facebook and clicks on an ad that takes them directly to your website where they make their purchase. The customer's purchase journey has taken place within one platform with no need to navigate away.
Research shows both smartphone and laptop usage has surged during the pandemic and the number of people regularly shopping online has exploded.
Think about how you can use social media to make it easy for customers to purchase quickly within one platform.
Here's a real-life example: A friend lost their office-based job due to COVID-19. When he could spare a few moments away from unemployment papers and bureaucracy, he thought about his passion — vegan cooking — and how he could start his own food business in the midst of a pandemic with little capital to open a physical space.
Eventually, he decided he would try his luck and rely on word-of-mouth marketing via Instagram. With a set menu five days a week, home delivery costs included in the price, and easy-ordering via Instagram, he quickly built a solid and reliable following on Instagram. He's selling out his menu every day, solely via Instagram.
4. Raise your delivery game
The growth in online retail shopping and ordering has translated into heightened competition to satisfy customers' delivery expectations. Since we are spending more time at home, with lockdowns and restrictions limiting our ability to buy what we want when we need it, delivery options have become a key differentiator when customers shop online.
Though you may not offer free, same-day, or next-day delivery, here are options you can explore to gain and retain customers:
Offer multiple shipping and delivery options: Give customers more control over delivery speeds and prices.
Offer free shipping over a certain amount: Customers love free shipping. How often have you added a few extra products into your cart just to qualify for free shipping?
Offer time slots/dates: There's nothing worse than waiting inside all day for a delivery. Let customers choose a delivery time that suits them.
5. Invest in email marketing
Have you been collecting customer emails and doing nothing with them? Now's a great time to think about how you can improve your email marketing game — research by Mailchimp shows engagement with email marketing materials has skyrocketed during the pandemic.
The best and most efficient way to use email marketing as a strategy to retarget and tempt customers is by using an email marketing tool such as HubSpot.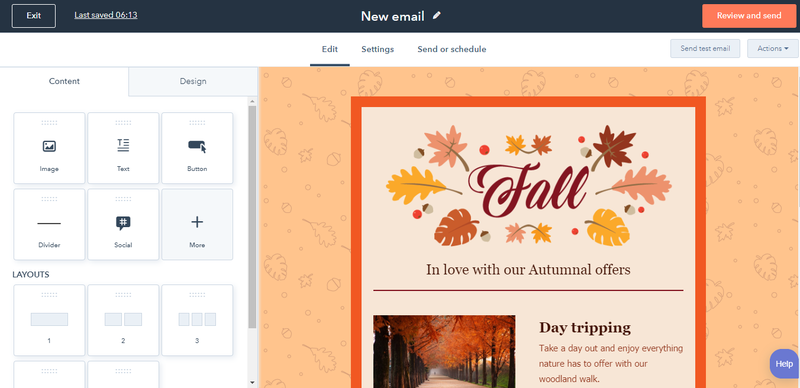 HubSpot's email editor tool allows retailers to easily build a marketing email from scratch by adding a range of different content blocks and templates for different purposes, such as welcome emails, re-engagement, and newsletters.
6. Identify cost-cutting measures
Especially now, it's important for retailers to save money whenever they can without sacrificing customer experience. Let's take a look at some ways retailers can reduce non-essential costs or business expenses to help pad out cash reserves:
Take advantage of free software tools: Square, for example, is a completely free POS solution, while When I Work is a free employee scheduling solution.
Consider your recurring supply orders: Reduce your outgoing expenses on non-essential items. Anything from break room snacks to paper supplies might be good candidates for elimination.
Explore utility options: If your business is open less frequently or you're not using as many utilities as you were previously, now's a great time to look at switching suppliers or negotiating a lower price with your current provider.
7. Perfect your retail merchandising strategy
Retail merchandising is an important part of retail management for good reason: good merchandising attracts customers to your store and boosts sales.
The visual element of merchandising and retail design is all about how to present your products, displays, signage, and lighting to drive sales. For example, placing retailer promotions near your POS, cross-merchandising products, and positioning seasonal products near entrances are all great ways to drive sales, and they also boost your brand image and presence.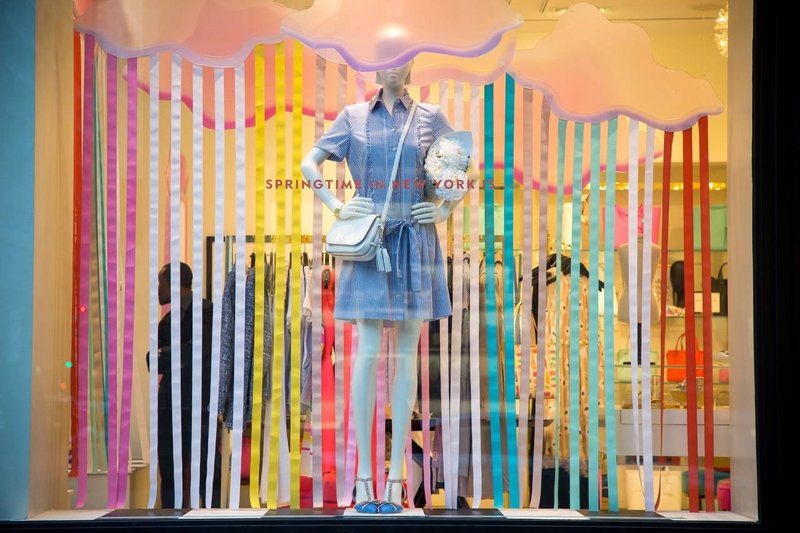 8. Optimize your inventory management practices
Meeting customer demand has been a huge focus for retailers during the pandemic. It demonstrates the importance of inventory demand forecasting and other retail inventory management practices.
It's time to ditch the spreadsheets and manual inventory counts. Using inventory management software, you can delight customers by making sure you have the products they want, when they want them.
Here are just a few ways inventory management systems can help you with customer demand:
Helps you track all product information in one place
Allows you to categorize all products to help prioritize inventory orders
Assists you with monitoring inventory metrics
Sets low-stock alerts to remind you to create purchase orders
9. Adopt the right retail tech stack
The pandemic has forced everyone to embrace technology like never before — and there's no going back. Customers want fast, frictionless, and contactless shopping experiences.
Don't have a digital POS system with a card machine or any other hardware? Customers will remember. Don't offer multiple payment options? They'll remember that, too. Don't have enough staff in-store to help customers because you neglected an employee scheduling tool? You guessed it, customers will remember.
The right tech stack will look different for every business, but it's imperative to invest in digital solutions that support customers' needs, wants, and safety.
10. Revise your pricing strategies
Protecting revenue must top your priority list. Any large economic event presents a great opportunity for you to review your pricing strategies to meet customers where they are.
Whether you've experienced huge growth or decline in customer demand, or somewhere in between, it's likely your previous pricing strategies don't match current reality.
Future-proof your business now
It's difficult to know what retail will look like after coronavirus, but retailers can't afford to rest on their laurels and continue business as usual if they want to survive.
At this time of year, we're normally reading about next year's projected retail trends, but what we've learned this year is that anything is possible, and businesses need to be as prepared as they can to face whatever the future of retail brings.