Euroshop 2023! Top 75 Specialists & Key Highlights
WindowsWear showcases its top 75 specialists from Euroshop 2023, the global retail trade show in Dusseldorf, Germany that takes place once every three years, and featured over 1,800+ exhibitors specializing in retail, technology, visual merchandising, store design, marketing, branding, mannequins, manufacturing, lighting, and more.
3A Composites Display
Leading manufacturer of sheet materials for the field of visual communication.
Sins, Switzerland
Digitization of spaces with touch-free solutions to motivate customers to engage.
Heidelberg, Germany
Offering sustainable mannequins perfectly matched to your brand, including Gender Mannequins and Mondo Mannequins.
Nuremburg, Germany
Producing modular frame systems for exhibit, event, and temporary builds.
Roeselare, Belgium
A design collaborative of architects, interior designers, graphic designers, and brand strategists who design experiences.
Boston, Massachusetts
Designing and manufacturing affordable visual merchandising products for the global fashion and retail industry.
Wielsbeke, Belgium
Designing creative, eye-catching merchandising solutions for all channels in the retail industry.
Lake Zurich, Illinois
Analysis, consultation, production, logistics, and installation, worldwide for interiors, shop-in-shop solutions, product displays, and more.
Blaubeuren, Germany
From abstract to realistic, discover our mannequin collections and make your store and window displays stand out.
Aalter, Belgium
Full-service provider for digital signage and mobile ERP hardware and software.
Tamm, Germany
Empower your team to connect, collaborate and improve the customer experience.
Wrocław, Poland
Display designs to exhibit products on fabric prints for advertising your brand.
İstanbul, Turkey
A global leader in RF & RFID solutions, including loss prevention, RFID and display merchandising.
West Deptford, New Jersey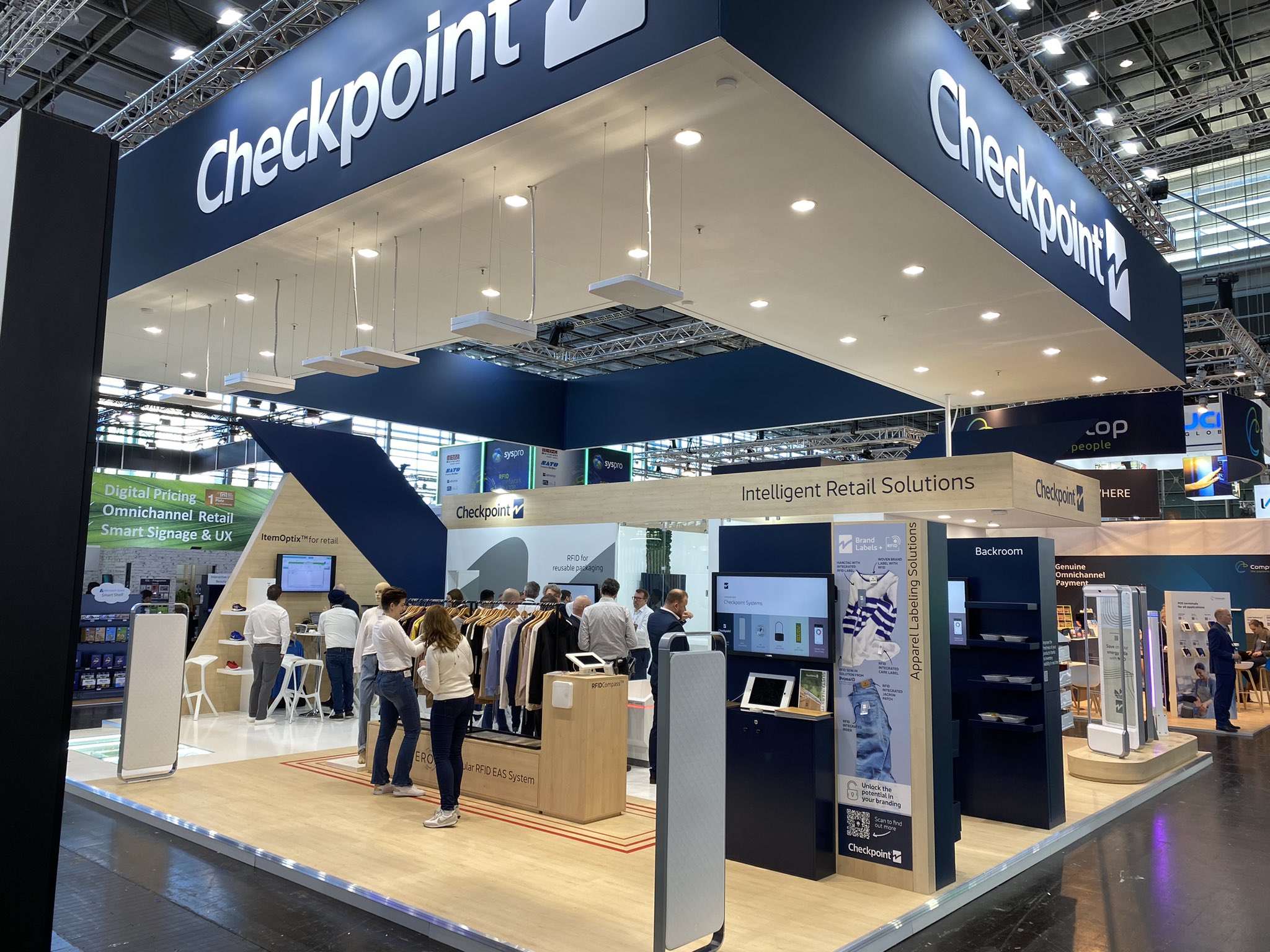 Designing, manufacturing, consulting, and distribution of high-quality professional lighting systems for the purpose of shops, galleries, offices, banks, hotels and other investments.
Bytom, Poland
Providing products and solutions that improve efficiency in the retail industry and support that exceeds customer expectations.
Toyko, Japan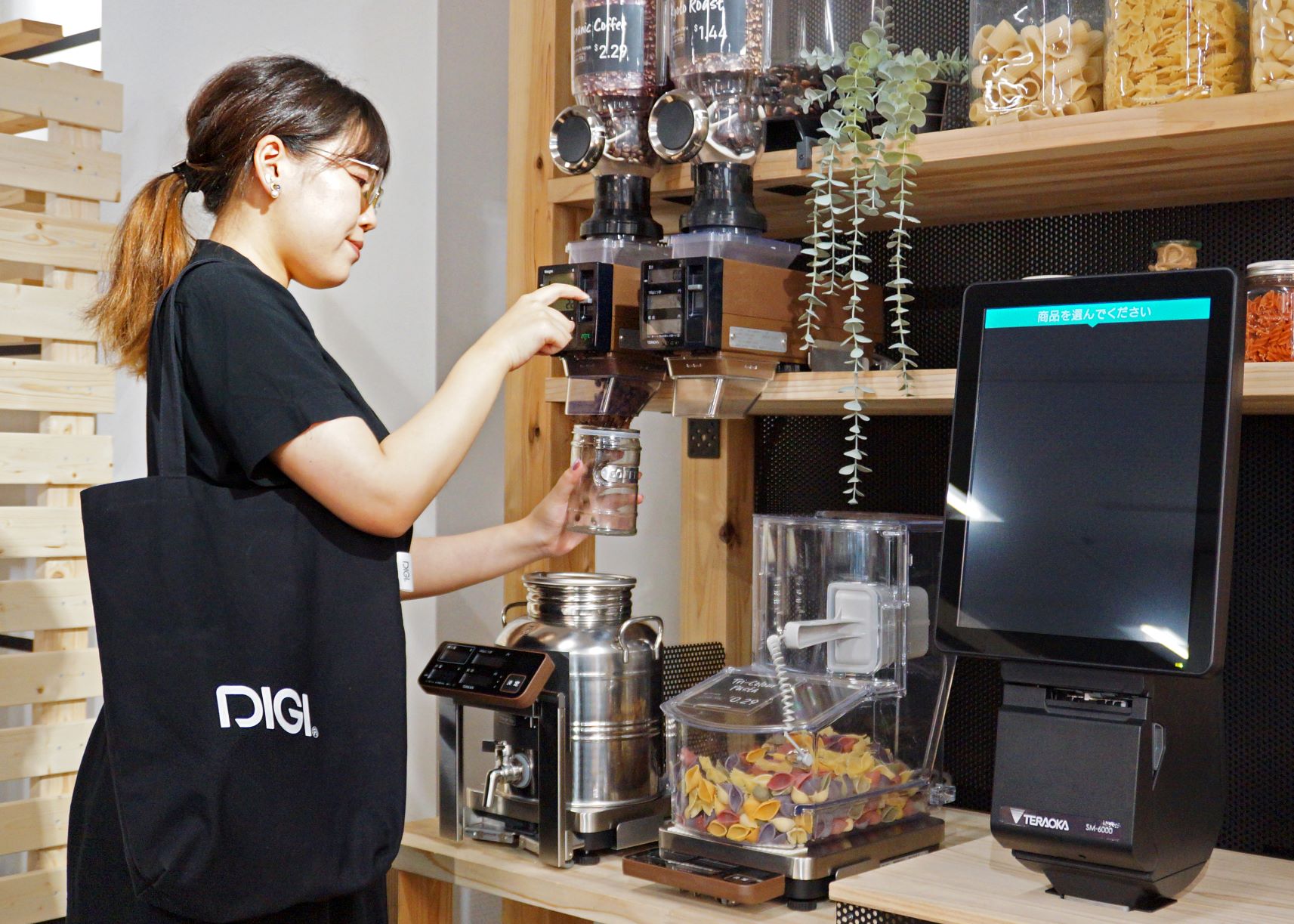 Providing products and solutions that improve efficiency in the retail industry and support that exceeds customer expectations.
New York, NY
Brand new way of exploration and visualization of LED Illuminations.
Seoul, South Korea
Enhancing brand values with distinctive shopping bags that elevate the emotional experience.
Trecastelli, Italy
Creating unique customer experiences with images, lights, sounds, and smells with expertise in audiovisual experiences and multi-sensory impacts.
Tilburg, The Netherlands
Providing branded and designed surfacing solutions for commercial and residential customers worldwide.
Cincinnati, Ohio
Light is all about emotions, mood, atmosphere, ambiance, and sensations. Turning off the light causes the scene to die down, the same is true in retail.
Gdynia, Poland
One of the top suppliers of shop window mannequins, torsos and displays.
Auetal, Germany
From retail, marine, hospitality and automotive industries, our purpose is to elevate the human experience.
Porto Recanati, Italy
Bringing together lighting and fixtures for industry and tertiary.
Cilavegna, Italy
High quality, completely interchangeable mannequins using a fully digital approach from design to production with respect to heritage and design.
Zwijndrecht, The Netherlands
Engineering, manufacturing and assembling of furniture for retail, offering consulting & design, site and project management, value engineering, and lighting solutions.
Monéteau, France
Offering customized displays, which is the cream of the crop when it comes to sustainability, creativity and innovation.
Echt, The Netherlands
Innovative 3D hologram projector to project any motif floating freely in space for trade fairs and store window displays.
Fort Lee, New Jersey
Bringing humanity into technology, software for social robots & telepresence.
Köln, Germany
Display technology creating cutting-edge holographic projection images with the highest resolution.
London, England
The world's leading sustainable manufacturer of high-quality mannequins.
Vilnius, Lithuania
A young company that plays a leading role in the international market for commercial lighting in food & retail.
Milan, Italy
Bringing physical spaces into the digital world through audio visual solutions.
London, England
Developing and manufacturing electronic security systems for retail, leaded by a team of engineers.
Rio de Janeiro, Brasil
Offering many manufacturing capabilities that can provide a unique polypropylene honeycomb panel solution for your application.
Pontevico, Italy
Expertise in developing efficient solutions and bringing daring innovation and inspiring interaction.
Maarssen, The Netherlands
Creating inspired environments around the world, for a roster of clientele that ranges from some of the most iconic international brands to the independent retailer…and everything in between.
Southfield, Michigan
Manufacturing of wood and metal store fixtures and well as design, engineering, project management, logistics, and installations services.
Montreal, Canada
Creators of experience, passionate storytellers, pushing the limits to bring brand visions to life.
Singapore
Optimizing printing technologies, color systems, materials, and workflows.
Bergisch Gladbach, Germany
Highly customized projects made with anodised-aluminium links, offering architects and interior designers a wide range of solutions including space dividers, wallcovering, ceilings, façades, lighting elements, and more.
Montblanc, Spain
Find out how the details of light can make your projects and products shine: a journey through integrated and dynamic light, with high-efficiency LED solutions for concrete energy savings.
Maron di Brugnera, Italy
Over 100 different LED advertising solutions.
Stalowa Wola, Poland
Committed to helping retailers find new ways to build a seamless and connected enterprise, centered around exceptional customer experience.
Hong Kong
Technologies and products at the service of bespoke lighting engineering projects.
Montevarchi, Italy
Lighting technology made for retail shops that attract customers.
Wrocław, Poland
Producing promotional counters, advertising shelves, POS materials, displays, 3D models, neon signs, and more.
Nova Pazova, Serbia
Specializing in building quality custom commercial furniture and fixtures while being flexible, responsive and prompt in our delivery.
East Mississauga, Canada
Providing of branded environments for retailers and corporations, and exhibits and events through tension fabric structures.
Franklin Park, Illinois
A go to for quality display accessories, creating in-store engagement with a range of visual merchandising props.
Istanbul, Turkey
Designing, producing, and installing high-quality retail & hospitality spaces, windows, pop-ups and tools.
Monza, Italy
Transforming digital displays into engaging experiences, creating unique interactive journeys wherever digital signage is applied.
Eindhoven, The Netherlands
Next-generation LED video wall systems with built-in processing, stackable design & more for fixed installation or events.
Shenzhen, China
Experts in research, strategy, design, innovation and manufacturing who create unforgettable brand experiences.
Miami, Florida
Creating smarter ways of reducing waste through reusing and recycling resources, therefore keeping them in circulation.
Melbourne, Australia
Designing, manufacturing, and installation of LED displays.
Užice, Serbia
Producing decorative surfaces in PET, the material that we were the first to introduce in the furniture sector in 2006 with our own formula called Pet-prem. Learn more here.
Brugnera, Italy
Committed for many years in a process of constant improvement, both societal and environmental, offering more responsible solutions for your projects.
Vanves, France
Serving professional photographers by designing lighting tools for all techniques and scenarios.
Stockholm, Sweden
The leading company in the design & production industry.
Belgrade, Serbia
Manufacturing modern printing systems and a permanent exchange of ideas for new production techniques, always at the cutting edge of technology.
Hückelhoven, Germany
50 years of commitment and dedication to the world of lighting technology.
Colnago, Italy
Business accelerator for innovation in retail, our international network and analyst team validates the best startups and scaleups.
Milan, Italy
Turning physical stores into digital assets with VUSION and electronic shelf labels and IoT solutions for retail.
Nanterre, France
Manufacturing customer-made retail store fixtures and hotel furniture.
Shanghai, China
A stock program of over 200 different designs divided into 11 product groups.
Ternberg, Austria
Colored stainless steel and special finishes on metal for architectural cladding and more.
Pescarolo Ed Uniti, Italy
A complete retail solution provider including window decorations, hangers, mannequins, shop fixtures, packaging, hangtags, labels and buttons.
Horsens, Denmark
Building architectural millwork, ornamental metal, and custom fixtures—combining function and form to create unique experiences.
Menomonee Falls, Wisconsin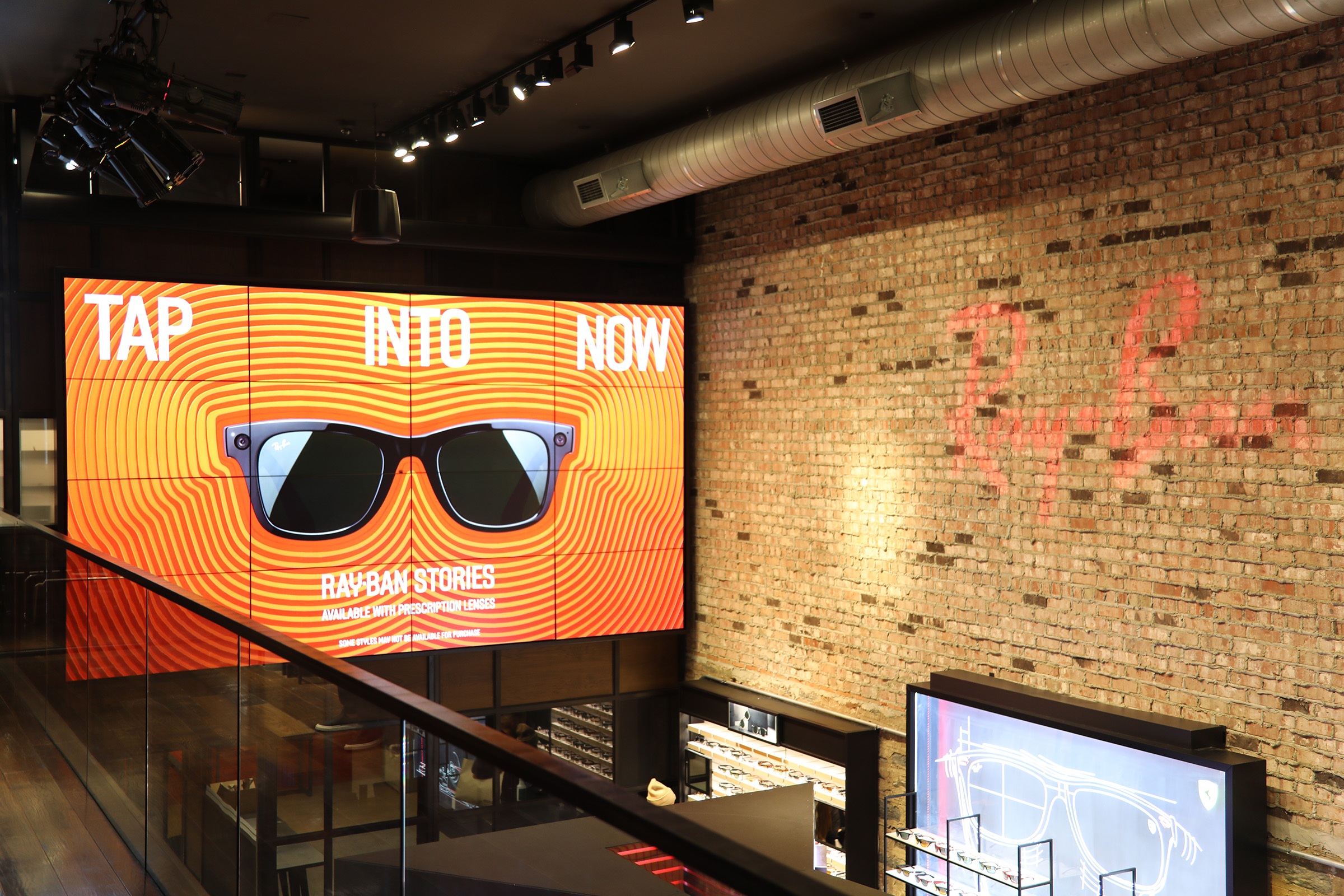 Support all brands in achieving success at the point of purchase in retail, be that a global launch of a Jurassic Park movie or enhancing the customer journey in McDonalds.
West Yorkshire, England
Helping retailers implement new systems, tailoring solutions to meet new business needs and finding ways to operate stores more efficiently.
Durham, North Carolina
A full-service signage, printing, and fabrication company working with a variety of materials to fabricate a wide range of products including display formats, high-quality visual props, digital graphics, dimensional letters, illuminated visual displays/signage, and fixtures.
New York, New York
Integrate the unique DNA of your brand into your mannequins with your store design, clothes collections, or seasonal theme.
Paris, France
Working with lighting designers, architects and planner to develop custom luminaires of the highest technical standard, which impress with their style and aesthetics.
Graz, Austria
Providing customized, end to end experiential technology for global brands and future-facing businesses at events, in retail and at visitor attractions.
London, England
A leader in decorative lighting and artistic installations since 1945.
Córdoba, Spain
Source: WindowsWear